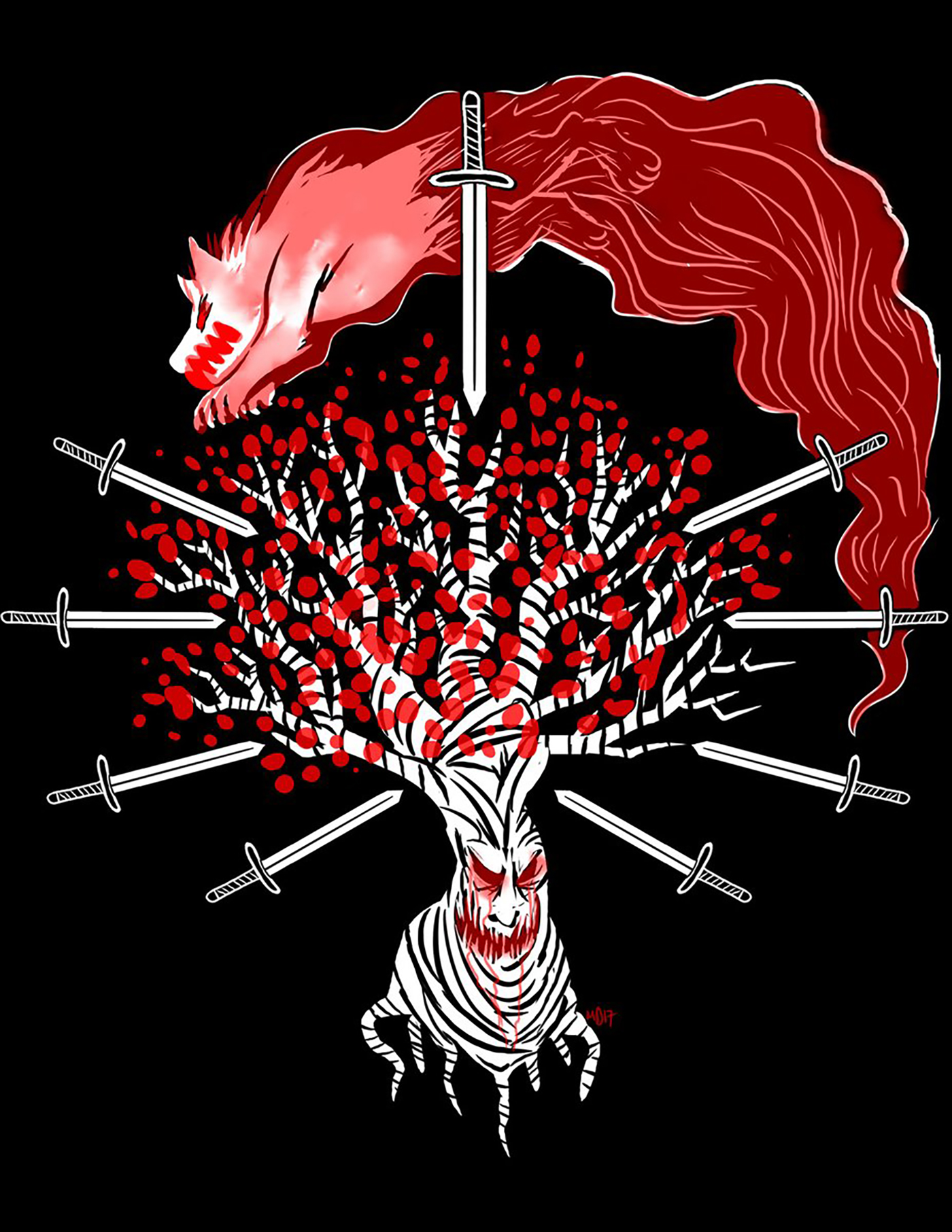 Jon Snow has for a long time been on a collision course with the Night King. In this theory, the sequel to my Killing of a Ranger, I talk about the Old Way, how Jon may end up imitating Waymar, and do whatever he has to in order to stop the Night King. With the battle of Winterfell looming in Game of Thrones episode 3 and near certain death, Jon may be the only one who can stand between the Night King and what he wants. And he may do it by imitating the other famous fantasy secret prince, Aragorn.
Original Killing of a Ranger video: https://www.youtube.com/watch?v=iK8_yQjJf2I
Link to after the episode Livestream: https://youtu.be/Dhnj-xqhpzE
Subscribe: http://bit.ly/2EBHniX
Twitter: http://bit.ly/2ESrfJp
Patreon: https://bit.ly/2HQ6cVd
Instagram: https://bit.ly/2Mao9Bd
Questions: AskJoeMagician@gmail.com
Reddit Link: https://old.reddit.com/r/asoiaf/comments/biejvj/spoilers_extended_end_of_jons_song_killing_of_a/?
Buy A Game of Thrones book 1: https://amzn.to/2DoDACZ
Buy A Song of Ice and Fire: https://amzn.to/2D2rwal
Buy Fire and Blood: https://amzn.to/2UH4yQd
Buy Game of Thrones Seasons 1-7: https://amzn.to/2UF0xvG
Brown Wizard:
Mr Skillen
Blue Wizard:
Terri B
Archmaesters:
BryndenBFish
Notacast
Anissa
June
Kasey Duhon
Lady Shar
Steven Stark
Veronica
Yohann
ZombieJesus
Maesters:
Disputed Lands
Amber G
Anime Lover
Ba'al the Bard
Heather Bliss
Juanita B
Julie Beth of Tarth
Kaffee Stark
Karen C
Katie J
Lady Elaine Fairchild
Leah M
Lone Stark State
LuciferMeansLightbringer
Maria B
Maria N
Marilyn B
Michael V
Painkiller Jane
Robert G
Sanrixian
Ser Small Paul
Stine
Susan D
Entertainment Weekly Interviews:
https://ew.com/tv/2018/11/01/game-of-thrones-final-season-ew-cover-story/
https://ew.com/tv/2019/03/07/night-king-game-of-thrones-interview/
Music
Dark Times by Kevin MacLeod is licensed under a Creative Commons Attribution license (https://creativecommons.org/licenses/by/4.0/)
Source: http://incompetech.com/music/royalty-free/index.html?isrc=USUAN1100747
Artist: http://incompetech.com/
Lord of the Land by Kevin MacLeod is licensed under a Creative Commons Attribution license (https://creativecommons.org/licenses/...)
Source: http://incompetech.com/music/royalty-...
Artist: http://incompetech.com/
Intro music: Manuel Senfft www.tagirijus.de
Tagirijus - Hidden Castle
#GameOfThrones #got #asongoficeandfire