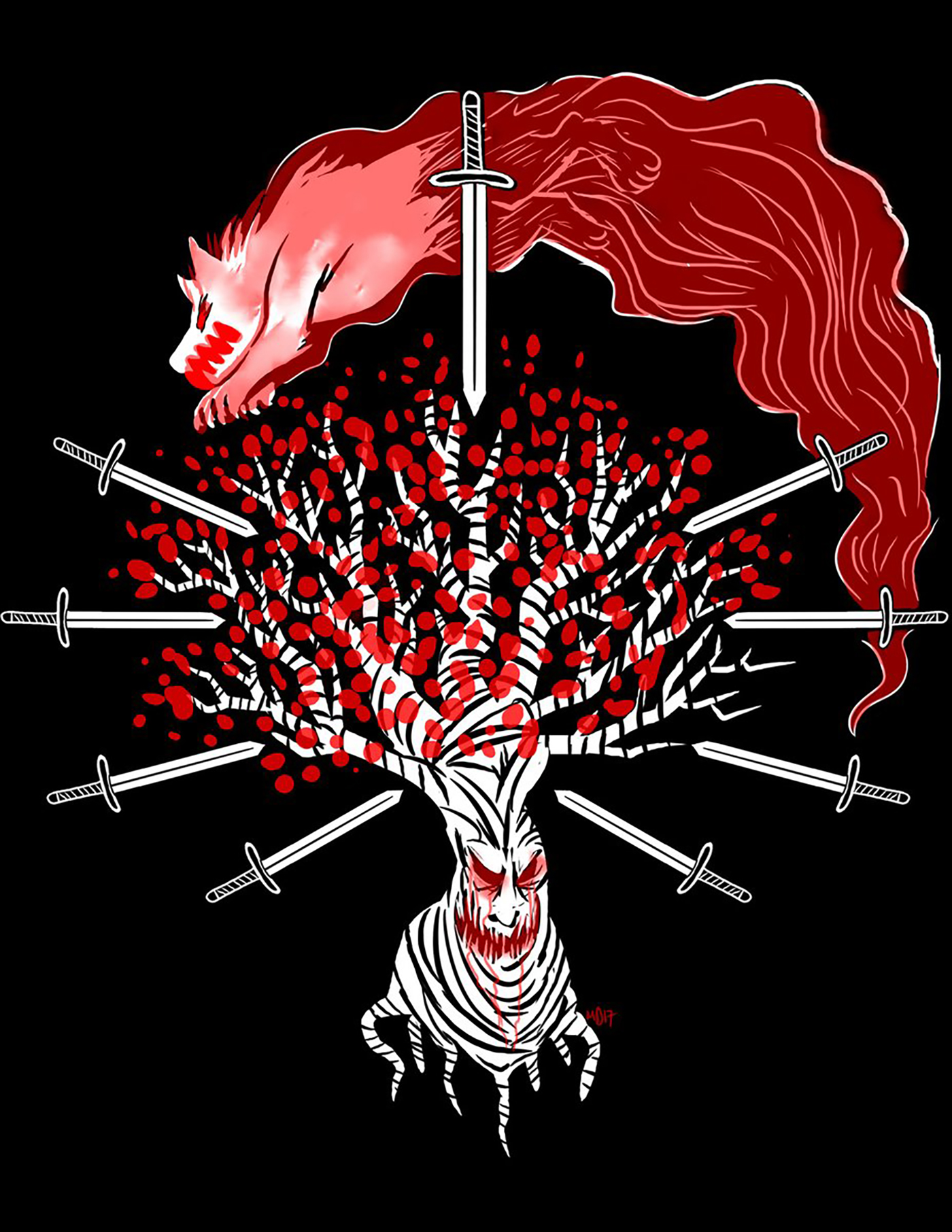 A question you must've been asking yourself since the release of Fire and Blood, who are House Strong and why does George R.R. Martin care so much about them? Join me on a journey in the deep, secret past of Westeros and the famous and infamous members of House Strong. Lucamore the Lusty, Harwin "Breakbones" Strong, Lord Lyonel, Larys the Clubfoot, Alys Rivers, Jace Velaryon, Ser Osmund, and more. And the odd, subtle connections between the Starks of Winterfell and the Strongs of Harrenhal. The seeds of Strong.
This video was done in collaboration with Disputed Lands: https://youtu.be/TXFuIQI3hzs
Quotes read by IndeepGeek: https://www.youtube.com/channel/UCVg2...
Well Told Tale: https://www.youtube.com/channel/UCai6...
Patreon: https://www.patreon.com/Joemagician
Brown Wizard: Mr. Skillen
Archmaesters: BryndenBFish Notacast Anissa June Lady Shar Steven Stark Veronica Yohann
Maesters: Disputed Lands Amber G Anime Lover Ephemerata Ba'al the Bard Heather Kaffee Stark Karen C Katie J Lady Elaine Fairchild Leah M Lone Stark State LuciferMeansLightbringer Maria B Maria N Marilyn B Michael V Painkiller Jane Robert G Sanrixian Ser Small Paul Stine Susan D
History of Westeros Alys Rivers Livestream https://youtu.be/yRACIR7DYVE
Subscribe: http://bit.ly/2EBHniX
Twitter: http://bit.ly/2ESrfJp
Instagram: https://bit.ly/2Mao9Bd
Questions: AskJoeMagician@gmail.com
Blog: https://clankingdragon.wordpress.com/
Reddit: https://old.reddit.com/r/asoiaf/comme...
Order Fire and Blood: https://amzn.to/2Ic7Fdn
Get A Song of Ice and Fire: https://amzn.to/2IjMSAE
Get Game of Thrones Seasons 1-7: https://amzn.to/2IcQys9
Music: Drums of the Deep by Kevin MacLeod is licensed under a Creative Commons Attribution license (https://creativecommons.org/licenses/...) Source: http://incompetech.com/music/royalty-... Artist: http://incompetech.com/
Intro music: Manuel Senfft www.tagirijus.de Tagirijus - Hidden Castle